As alumnae, our graduates join a network of inspiring women who share a lifelong connection through Nightingale.
Welcome Alumnae!
As Nightingale enters its second century, we are grateful for your support and partnership, which helps to build and strengthen our community.
The primary mission of the Alumnae Board is to foster a lifelong relationship between alumnae and the School as well as with one another. Our Alumnae Board is working hard to make that happen, by creating events and programs inclusive of all, no matter where you live.
We are able to do this by working alongside our alumnae volunteers who show their dedication in myriad ways—by being class correspondents, Nightingale Fund class agents, reunion representatives, attending events, participating in The Nightingale Fund, being mentors, or by speaking on panels or in the classroom.
Thank you, Nightingale alumnae, for showing up for our school, sharing your voices and fortifying our community. The alumnae network of which we often speak is not just community, it is our extended family. And like family, it supports, encourages, and keeps us whole throughout life because its foundation is rooted in truth, friendship, and loyalty.
With gratitude,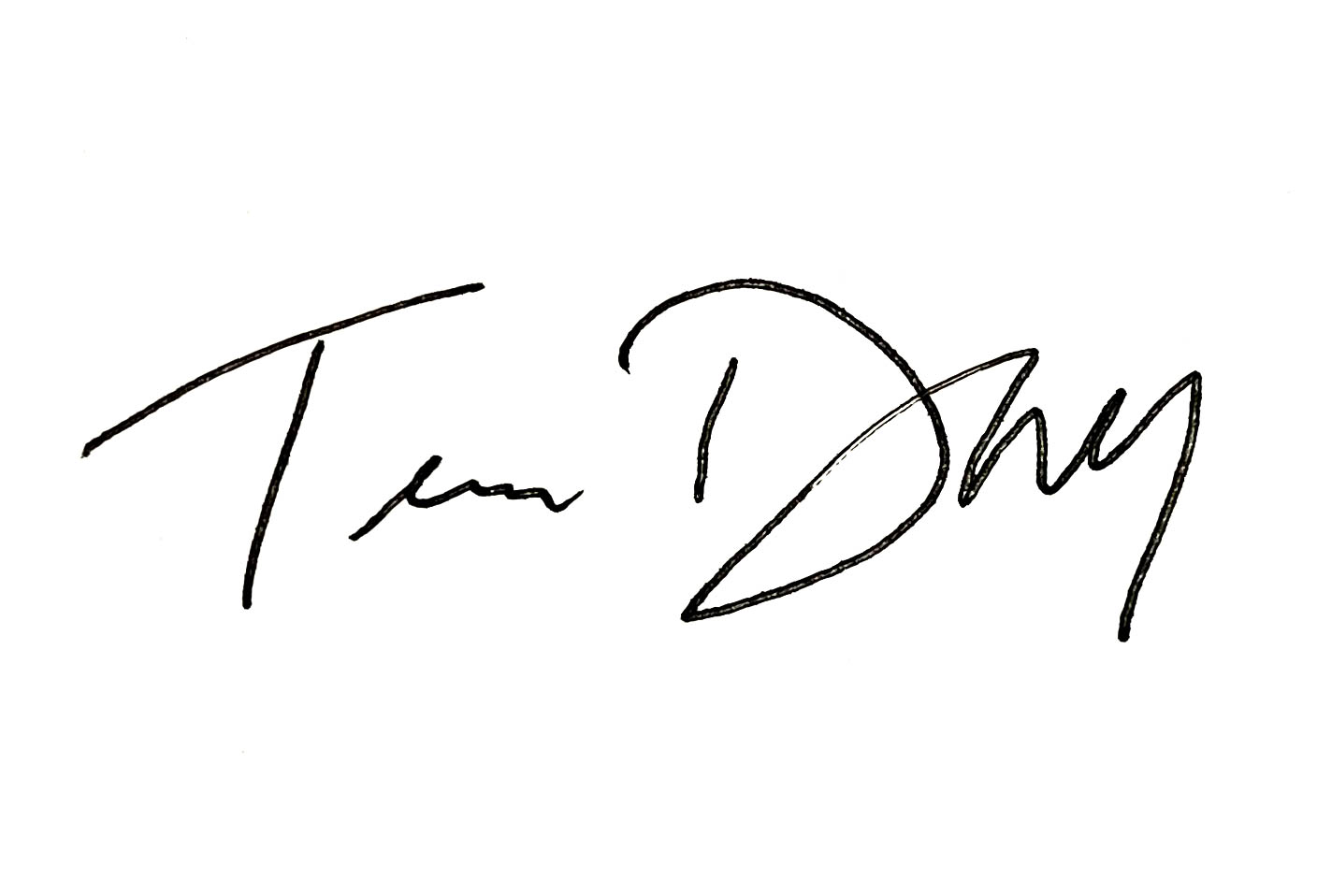 Terri Davis-Merchant '95
President, Alumnae Board
Alumnae Leadership
The Nightingale-Bamford School Alumnae Association efforts are coordinated by the Office of Institutional Advancement, the Alumnae Board, and the Young Alumnae Committee and is supported by hundreds of alumnae who are involved each year.
"Nightingale has inspired in me the ability to ask questions…dig deeper, learn more, and take the initiative to go learn about it."
Alumnae Events
Relationships are at the heart of Nightingale; the goal of our alumnae program is to help alumnae make connections with each other and the school. Please join us for our virtual and in person alumnae events that aim to enrich your life.
"I have used my experience at Nightingale to inspire other girls to go beyond barriers, question the status quo with confidence, empathy, resilience, and reason."
Give Back
As an independent school, we rely on the Nightingale community's generosity to support our mission to educate the minds and hearts of our students. Supporting Nightingale signifies your belief in our commitment to a transformative educational experience for girls and the sustained success of our program.
There are many ways to show your commitment to Nightingale. The Nightingale Fund provides critical support that enables us to offer exceptional experiences, world-class field trips, professional development opportunities, and so much more. Learn more about the Nightingale Fund and how every gift, no matter the size, makes a meaningful impact within the blue doors and beyond.
"Nightingale helped me refine my sense of justice and truth, and gave me the basic tools to seek it out in my life."
Diversity, Equity, and Inclusion Alumnae Programming
At Nightingale, we value difference as a source of strength and means of growth. Nightingale begins its second century with an unwavering commitment towards equity and inclusivity. To that end, the Alumnae Board is working towards reforming old traditions, continuing beloved traditions that are reflective of our broad alumnae population, and creating new traditions that celebrate and honor the diversity of our community.
"We are committed to programming that is inclusive and representative of our alumnae community as a whole, ensuring that all Nightingale alumnae are welcome, included, and heard."
Voices
Meet some of Nightingale's extraordinary alumnae who are leading the way.
Anna Jurew '15

Athlete

Anna joined Nightingale's varsity indoor track team in 2010 while in Class VII, which was only the beginning of her incredible athletic career. While at Nightingale, Anna broke records in the 300m, 600m, 800m, 2000m steeplechase, 4x100m relay, and 4x800m relay, while also being a three-season athlete and serving as co-head of the athletic board during her senior year. She went on to run track for Princeton University where she finished first in 11 races, placed in the top three in 36 races, and set Top-5 all-time school records in the 1000m and 800m events. The rigorous education she received at Nightingale helped her excel as a scholar-athlete with a concentration in Comparative Literature, and in 2017 and 2018, she earned USTFCCCA All-Academic honors. After graduating from Princeton in 2019, Anna moved back to New York City and is now working full time as a financial intelligence analyst at the Manhattan District Attorney's Office. While she has settled into her adult life, she still enjoys running and prioritizes time to hit the pavement with NYC's elite team, the Central Park Track Club.

"From the time I was very young, I felt an ease of expression and existence through athletics—in particular, running—that I found in few other places. Because of that, and because I was confident that I had enough talent to reach the college level, I never really envisioned college without track."

Photo courtesy of @JZSNAPZ.

Gretel Anspach '75

Engineer

After graduating from Nightingale in 1975, Gretel went on to attend the Massachusetts Institute of Technology (MIT) where she received a degree in mathematics. While looking for a position, a friend shared there was an open role at the aerospace and defense technology company, Raytheon. During her time there, Gretel worked as a software systems engineer and focused on programming systems such as teaching lasers how to see, creating a mass transit system, and more, all the way until she retired in 2014. She currently resides in Massachusetts and tends to her 20,000 square foot "food pantry garden" which, in 2021, produced 3,000 pounds of food for the Marlboro and Maynard food pantries in Massachusetts. Gretel also part of the board of directors for the Massachusetts Horticultural Society and gives around 50-80 lectures a year.

"Nightingale left me oblivious about the existence of barriers, which made going through them very natural."

Sarah Thompson Kane '97 P'32

Actress

Sarah began her career in theatre and remains passionate about the arts. She has appeared in dozens of plays and musicals including Three Tall Women opposite Allison Janney, Godspell, The Sound of Music, Peter Pan, and Bye Bye Birdie. She currently studies with legendary voice teacher Mary Jo Duprey. Sarah made her film debut in Ang Lee's award-winning film,The Ice Storm. She has also appeared in two official entries at the Sundance Film Festival: Antoine Fuqua's Brooklyn's Finest opposite Richard Gere and Ross Katz's Taking Chance, opposite Kevin Bacon. She also had the incredible opportunity to star opposite Ranbir Kapoor in the Bollywood blockbuster, Raajneeti, which remains the 10th highest-grossing Bollywood film of all time. Sarah has also had a long career in television with series regular roles on 7th Heaven(CW), Angel (CW), and Manchester Prep (FOX). Her recurring and guest-starring credits include The Sopranos, Boston Public, House, Line of Fire, and Without A Trace.

"It was at Nightingale that I transitioned from being a very introverted person to someone who was not afraid to speak up and use my voice. That is a gift that has impacted my life tremendously, both personally and professionally. Additionally, Nightingale taught me to push beyond boundaries (whether real or perceived) and have courage. I was continuously pushed outside my comfort zone at Nightingale but in a very safe and nurturing way."

Dove Bradshaw '67

Artist

Visual artist Dove Bradshaw '67 pioneered the use of indeterminacy in 1969 by enlisting the unpredictable effects of time, weather, erosion, and indoor and outdoor atmospheric conditions on natural, chemical, and manufactured materials. She has created chemical paintings that change with the atmosphere, indoor erosion sculptures of salt, and outdoor stone sculptures that weather. She has worked with crystals that receive radio transmissions from local, short wave, and weather stations, along with the reception of radio telescope signals from Jupiter. In 1975, she was awarded a National Endowment for the Arts grant; 1985 the Pollock-Krasner award; 2003 a Furthermore Grant; in 2006 The National Science Foundation for Artists Grant. Her work has been shown regularly in the U.S., Europe, South America, Japan, and South Korea, appearing in the Sixth Gwangju Biennale. She is represented in the permanent collections of many major museums including the Metropolitan Museum of Art, Museum of Modern Art, New York, The National Gallery of Washington, The Art Institute of Chicago, The British Museum, Centre Pompidou, Paris, and the Marble Palace, Russian State Museum, St. Petersburg.

"Friendship is one of the main things that is ongoing from Nightingale. My closest, oldest friend is from Nightingale—Merrill (Dauterman) Wheeler '67. I stayed with her in England recently, and we even talk regularly throughout the year. Friendship is how Nightingale shows up in my life today."

Gaby Santana Goldstein '06

Head of Business Development at Hey Jane

A native New Yorker and originally born in the Dominican Republic, Gaby Santana Goldstein '06 came to Nightingale after completing the Prep for Prep program and went on to graduate from Vanderbilt University in 2010. After spending eight years in the technology industry working for various, large companies like Facebook, Wayfair, The Quin, and Criteo, Gaby's mentor encouraged her to apply to Harvard Business School. There, Gaby served as co-president of the student body from 2019-2020. Gaby graduated from Harvard Business school in 2020 and is now the head of business development for Hey Jane, a women's telehealth company providing medication abortion care through a virtual clinic. Gaby also serves on the Board of Directors of the Planned Parenthood Advocacy Fund of Massachusetts and the Philanthropic Board of Advisors for Boston Children's Hospital.

"Nightingale was where I first learned to celebrate who I am in my entirety—the girl who loves to learn, who loves to compete (and win), who knows what it means to be part of a strong and inclusive community, and who can challenge the status quo to make a difference in the world."

Krys Molina '15

Senior Manager of the U.S. Portfolio Acceleration Team at Pfizer

Krys joined Pfizer in 2019 after graduating from Columbia University with a BA in mathematics-statistics. Krys recently started a new role on the U.S. Portfolio Acceleration Team as a senior manager in advanced analytics where she identifies opportunities to provide innovative solutions for decision analytics and dynamically engages with stakeholders of data solution projects while also playing the role of a project manager, technical developer, and data scientist. Krys served as a key member of the COVID-19 Vaccine Team and the COVID-19 Vaccine Dashboards Team. Her team was awarded the 2021 Craig A. Saxton Clinical Development Award and will be honored in a ceremony this fall. Additionally, Krys is an active leader within the Latino Colleague Resource Group and is the founder and leader of the Young Latino Professionals Initiative at Pfizer.

"One of the key lessons I learned while at Nightingale was to surround myself with people who bring me joy and people who I admire. This taught me how powerful it was to surround yourself with people that lift each other up and are in consistent support of each other. It brings a certain joy into your life that is tangible. When I brought this lesson into my work life, I started to surround myself with colleagues who eventually became mentors."

Chevelle Dixon '03

Founder and Managing Director of Pan-African Solutions Consulting LLC

Chevelle Dixon '03 is a dedicated Nightingale alumna and the founder and managing director of Pan-African Solutions Consulting LLC, a Black and woman-owned strategic development consulting services firm that helps non-profits and international organizations overcome their development challenges through sound fundraising and evaluation practices to empower Africa and its Black Diaspora. Established in 2013, the firm gained Minority and Women-Owned Business Enterprises (M/WBE) certification with New York City in 2020. Chevelle's prior experience has been in both the private and public sectors. Some of her clients have included the United Nations, and H.E. Joyce Banda, the first female President of Malawi.

"Nightingale was awesome. I look back on Nightingale with fond memories—that's why I stay active as a mentor and with the Student of Color Mentorship Program. Coming from Brooklyn, that was the first time I was ever in a predominantly white community, but being able to still feel like I belonged—and not only that I belonged—but I was able to be a leader in that community, and know that my voice mattered and that my contributions to that community had impact. That's something that I appreciated from my upbringing and Nightingale."

Lucia Perez '10

PhD candidate, Astrophysics, Arizona State University

Lucia is in the last year of her PhD in astrophysics at Arizona State University. Her job has focused on becoming an expert in a tiny sliver of extragalactic astrophysics, summarized most succinctly as: what does the clustering of galaxies in space tell us about the underlying physics and cosmology that formed the galaxies? Out of NASA Goddard Space Flight Center, she analyzes observations from Chilean telescopes and huge cosmological simulations to probe these questions. Creating this knowledge is a slow cycle of exploration, failure, and discovery.

"Nightingale was central to my growth because it made me feel celebrated in all aspects of my life. I was always made to feel that I belonged and that I mattered, regardless of how I performed. Now when I sit at my computer trying to detangle a problem that feels too big for me, my time at Nightingale reminds me that I have done equally difficult things before, and that I am so much more than the sum of my accomplishments."

Lauren Hirshfield Belden '93

Co-Founder / Chief Creative Cultivator at Belden Farms

Lauren runs a Sonoma winery and farmstead with her Colorado farm–raised husband, Nate, that offers truly unique wine tasting experiences coupled with the kind of welcoming and engaging community she delights in building from the ground up. She's a passionate brand expert, who prior to establishing a freelance branding and innovation career, worked for a number of ad agencies and brand strategy shops, helping clients like Domino's, FedEx, and Chanel create products and experiences that transform consumers from occasional users to brand loyalists. With a deep-rooted addiction to understanding what makes people tick, Lauren takes great pleasure in the art of identifying unmet consumer needs and finding creative, exciting solutions for them.

"People often ask me how I was brave or crazy enough to start a business with my husband that we both knew so little about, and I can't help but think back to Nightingale. The belief instilled in me that I could do anything I set my mind to has stuck with me all of these years, propelling me to follow my dreams, even when I'm not exactly sure where they're leading me."
Alumnae Resources
As alumnae, we not only offer opportunities to connect face-to-face through signature programs, schoolhouse gatherings, and engagement opportunities in New York City and beyond, but we also encourage our alumnae to stay in touch both with Nightingale and with each other.
If you have any questions, please contact Emily Bronstein, Director of Alumnae Relations, at ebronstein@nightingale.org or (212) 537-5655.